TV
Wardrobe
Air conditioning
Internet included
Near a subway
Bed
Patio / Balcony
Washing machine
Electricity included
Near a bus station
Desk
Private bathroom
Dishwasher
Heat included
Near a park
Criteria
Furnished
Pets not allowed
Smoking permitted
French
Woman
Apartment
The room is available from the 01/09/2020 and for an indeterminate period of time
Chambre dans un 6 1/2⭐️425$/mois⭐️(Pour tout âge et nationalité)
Home Sweet home
A real place you could call Home…
Une oasis de paix que tu cherchais depuis si longtemps ! ☯
POUR COMMUNIQUER AVEC MOI :
▶️◀️▶️◀️▶️◀️▶️◀️▶️◀️▶️◀️▶️▶️
→TÉLÉPHONE: 514-500-0546
Ce numéro n'est pas un CELL !! Donc pas de textos !!!
→COURRIEL: rousselot.jean-michel@courrier.uqam.ca
→FACEBOOK: https://www.facebook.com/jeanmichel.rousselot.5
→KIJIJI
Si mon offre vous intéresse, il me fera plaisir de vous rencontrer !
Vous pouvez venir visiter sans problèmes !
Sur rendez-vous ⏰ seulement !
Hâte de te rencontrer…
DESCRIPTION :
▶️◀️▶️◀️▶️◀️▶️
Appartement zen☯, idéal pour vivre en colocation !
☆Grand et charmant appartement entièrement de bois à Montréal.
☆Très accessible autant par le transport en commun que par voiture !
☆C'est un super coin de ville bien tranquille et verdoyant !☘️
☆De plus, il y a une piscine creusée de l'autre cote de la rue !
C'est la piscine municipale !
Parfait pour bronzer, faire saucette ou se faire des amis !!!
☆Vous pouvez vivre ici entre 3 mois et 50 ans !!!! ⏳
☆Votre chambre a un lit Queen en bois massif !
☆Vous avez aussi une fenêtre qui donne sur un champ d'arbre.☘️
Donc c'est très tranquille au son des oiseaux.☯
☆D'autres meubles en bois exotique et antique s'y retrouvent !
Bureau de travail, armoire, etc.
☆Le tout reposant évidemment sur un plancher de bois franc…
Et beaucoup plus encore !
INCLUS :
▶️◀️▶️◀️▶️
✅ Électricité
✅ Chauffage
✅ Eau chaude
✅ Et vous n'avez pas d'entretien ménager à faire ! (Sauf votre chambre)
✅ Laveuse, sécheuse, lave-vaisselle.
✅ Et même Netflix ou Molotov.
✅ Un frigidaire seulement pour vous.
✅ Un BBQ pour faire votre poulet sur le tourne broche!
✅ J'ai aussi un four pour cuire une pizza jumbo extralarge ! Lolll
✅ Quand je pars en voyage, j'invite toujours mes colocataires!
Seul l'internet illimité (Wifi) n'est pas inclus, mais disponible…
Voici les prix des chambres :
⭐️Chambre 1: Loué.
⭐️Chambre 2: 425$/mois. Disponible dès maintenant…
⭐️Chambre 3: Loué.
⭐️Chambre 4: Loué.
Si une chambre se libère, vous aurez aussi l'opportunité de changer de chambre à votre guise !
Transport :
▶️◀️▶️◀️▶️
☆Métro Radisson (⏳=36 minutes) :
Avec la 448
☆Métro Henri-Bourassa (⏳=40 minutes) :
Avec la : 48, 49, 44, 448, 449
Et bien sûr le 380 qui est le bus de nuit…
Autre :
▶️◀️▶️◀️
Étant donné que j'adore vivre ici…❤️
JE PRÉFÈRE TROUVER UN COLOCATAIRE QU'UN AUTRE LOGEMENT !
• De plus, si vous avez besoin d'un coup de main pour déménager vos effets personnels, je peux vous accommoder avec ma voiture...
• Confinement : Je reste chez moi autant que possible. Je suis en santé, je ne sors que pour aller à l'épicerie. Je n'ai eu aucun symptôme de grippes jusqu'à présent. Je respecte scrupuleusement les règles de distanciation sociale. Je me lave les mains continuellement…
Hâte de te rencontrer
À+
0 COMMENTS
type your comment here
add to favorites
0 people are interested
Roommates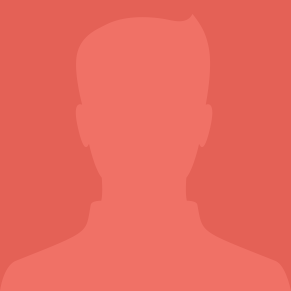 Hellen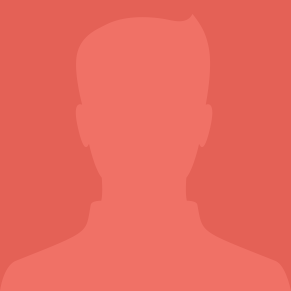 Carmine
Jean-Michel R.
Other rooms nearby
bghgbjgj j. Montreal
$293 / MONTH
Mia L. Montréal
$477 / MONTH
Ad made by Jean-Michel R.

Report this ad
QUOLOC.COM
The place to be when looking for rooms, roommates or apartments!
EXPLORE
With our map your search for housing can now start in the neighbourhood of your choosing.
COMPARE
With our search panel it is now easier than ever to refine your criteria.
CONTACT
You have found the perfect place, contact your future roommates in just a few clicks.
DISCOVER
You will meet people & have great experiences that will change your life!
Most searched cities
Look for a room, a roommate or an apartment in these cities
Other most searched cities
All rights reserved © 2015-2018