TV
Wardrobe
Air conditioning
Internet included
Near a subway
Bed
Patio / Balcony
Washing machine
Electricity included
Near a bus station
Desk
Private bathroom
Dishwasher
Heat included
Near a park
Criteria
Furnished
Pets not allowed
Smoking not permitted
French
Mixed
Apartment
The room is available from the 01/07/2019 until the 30/06/2020
Double room in Mile- End - 675$ (furnished -700$)
Colocation Mile-End - Chambre double - Long terme
Hello Good morning!
Dans un coloc de 4 personnes situé dans le Mile-End, une chambre double non-meublée (Possibilité de meubler) se libére le 1er juillet dans un 7 ½ avec boiseries d'époque au rez-de-chaussée avec cours/jardin et sous-sol.
Sous-sol de 6' auquel un gym maison est accessible et rangement possible.
Le loyer est de 675$ (700$ meublée) et inclus tous les frais suivants: électricité, eau chaude, chauffage, internet et tous produits ménagers (produits nettoyants, détergents, papier toilette, sacs poubelles, sacs compost, sacs recyclage)
L'appartement est meublé en entier incluant: frigo, poêle, lave-vaisselle, laveuse-sécheuse, articles et petits électros de cuisine. (On est assez bien équipé si tu aimes cuisiner 😁)
Tu n'auras que ta chambre/valise à apporter.
Nous sommes proches de tout. Épiceries, PA, cafés, restos, pharmacie, SAQ, pistes cyclables, Métro Rosemont et métro Outremont. La 80 et la 161 sont à 1 minute de la porte.
Nous sommes à la recherche de good vibes et de gens de coeur qui souhaitent partager/développer des moments de vies et créer une ambiance de maison avec respect et soucis de l'autre. La propreté de l'appartementet reflète également le bien-être de qui nous sommes, c'est donc très important pour nous.
Nous sommes Jérémie, 34 ans, Soudeur et Martial artist. Annie, 33 ans, Ébéniste et membre d'une coop. Julia, 27 ans, Qui nous rejoint dès Juillet ☺️.
On est des gens actifs et motivés, qui aimons discuter, s'améliorer, apprendre et partager de façon réciproque.
On aime aussi recevoir et faire quelques soirées dans l'année tout en gardant un équilibre de vie. Aimons entreprendre tout pleins de projets ... On jardine, on décore l'appartement afin de lui donner une âme. Jérémie et moi sommes végétarien.
On a un lapin, 1 oiseau et 2 cochons-d'inde.
C'est donc très important d'apprécier particulièrement la présence d'animaux et de vouloir les aimer.
Nous recherchons pour du long terme.
- Anglais/français bienvenue!
- Personne seule (Style pas de couples mais tu peux être en couple Obviously)
- Non-fumeur
- Moyenne d'âge: fin vingtaine-trentaine.
- Qui a déjà une expérience en colocation.
- Actif et fun ou drôle, qui a du coeur.
- Propre
- Qui travaille de jour
- Qui saura participer aux tâches communes et laisser propre pour le prochain.
- Qui n'a pas de chats ou de chiens mais qui aime les animaux.
- Soucis des autres et de leurs choses.
- Intérêt pour l'environnement ou qui aimerait être mon buddy jardinage, la santé et l'alimentation saine.
- Qui aime cuisiner/partager un bon repas, qui souhaite entretenir une bonne relation entre colocs, discuter et partager quelques moments ensemble autour d'un petit gin/tonic.
- Qui souhaite, veut ou peut jouer au twister au moins 1x par année. 😋
Merci de m'envoyer un message privé, Muchas gracias!
0 COMMENTS
type your comment here
add to favorites
0 people are interested
Other rooms nearby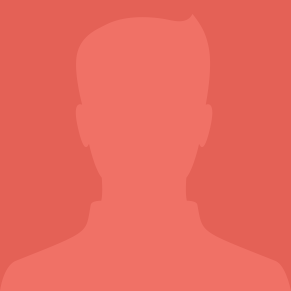 Anne-Laure G. Montréal
$389 / MONTH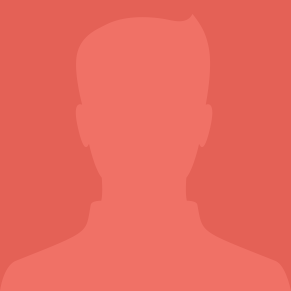 bartz m. Montréal
$404 / MONTH
Ad made by Annie M.

Report this ad
QUOLOC.COM
The place to be when looking for rooms, roommates or apartments!
EXPLORE
With our map your search for housing can now start in the neighbourhood of your choosing.
COMPARE
With our search panel it is now easier than ever to refine your criteria.
CONTACT
You have found the perfect place, contact your future roommates in just a few clicks.
DISCOVER
You will meet people & have great experiences that will change your life!
Most searched cities
Look for a room, a roommate or an apartment in these cities
Other most searched cities
All rights reserved © 2015-2018