TV
Wardrobe
Air conditioning
Internet included
Near a subway
Bed
Patio / Balcony
Washing machine
Electricity included
Near a bus station
Desk
Private bathroom
Dishwasher
Heat included
Near a park
Criteria
Not furnished
Pets not allowed
Smoking not permitted
English
Mixed
Apartment
The room is available from the 21/02/2020 until the 01/07/2020
2 chambres à louer dans Rosemont
Je suis à la recherche de une à deux personnes authentique.s, propre.s et responsable.s pour occuper 2 chambres de mon appartement. L'appartement se veut un havre de paix pour les personnes féministes queer et intersectionnelles. C'est l'appart parfait pour les trentenaires en manque de quiétude mais au cœur d'enfant encore intacte! Je suis moi-même une personne trentenaire professionnelle ayant une carrière et vie bien rangée. Je suis fan de poésie, de plantes, de cuisine et de yoga. J'aime les environnements de vie propre, calme, chaleureux, respectueux où la communication ouverte et non violente est la règle d'or!
La première chambre 500$ (126" x 122") contient un grand garde-robe et donne un accès privilégié au balcon avant. Elle vient aussi avec la responsabilité de déneiger le balcon avant à chaque bordée en hiver. La seconde chambre 400$ (121" x 89") est éclairée par un puit de lumière. Elle peut aussi servir de bureau, d'atelier ou autre si vous êtes enclin.e à payer 800$ pour avoir accès privilégié aux deux chambres à louer. Notez qu'aucun commerce, organisme à but lucratif ou non lucratif, garderie, centre de la petite enfance et bureau d'affaires sur les lieux du logement ne sont permis. Les deux chambres ont été repeinturées à l'aide d'une couche d'apprêt, vous êtes les bienvenu.e.s à y mettre vos couleurs avec entente au préalable.
L'appartement est meublé et fournit humblement à l'exception de vos chambres, vos produits d'hygiène, votre literie et vos serviettes. Le prix du loyer comprends l'accès au Wi-Fi, l'électricité et l'eau chaude. Vous êtes les bienvenu.e.s à contribuer à l'enrichissement des biens à partager en apportant votre matériel de cuisine, vos meubles et vos objets de divertissement ou de décoration avec entente préalable. Je suis aussi ouverte à partager la bouffe et à faire cuisine commune si nous partageons les même goûts et besoins.
L'appartement est un grand 5 et demi comprenant 3 chambres, une cuisine (164" x 146") fonctionnelle et remise à neuf en 2015, une très grande pièce double converti en espace bureau (185" x 114") et salon (133" x 114") (qui n'attend qu'à être mieux rempli de ce que vous avez à contribuer). La chambre de bain a été remise à neuf en 2015. Le toit a été refait à neuf et l'escalier de secours arrière en 2017. Laveuse sur place et corde à linge, mais pas de sécheuse. Situé au 3e étage d'un triplex, pas d'accès à la cour mais il y a deux balcons.
Près de plusieurs lignes de bus passant aux 30 minutes et deux lignes express (Beaubien aux 10 minutes et St-Joseph express aux 4 minutes) pour vous rendre aux métros avoisinants. Le quartier est particulièrement agréable en vélo.
Envoyez-moi une courte description de vous-même, de votre vision et vos attentes de la vie en colocation ainsi que des références de vos anciennes colocations. Nous pourrons ensuite fixé un rendez-vous afin de se rencontrer pour la visite l'appartement.
Merci de votre intérêt!
1

people are interested in the ad
0 COMMENTS
type your comment here
add to favorites
1 people are interested
Roommates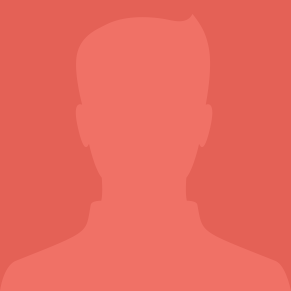 Catrine B.
Other rooms nearby
dmm b. Montréal
$682 / MONTH
Jonathan V. Montréal
$447 / MONTH
Ad made by Catrine B.

Report this ad
QUOLOC.COM
The place to be when looking for rooms, roommates or apartments!
EXPLORE
With our map your search for housing can now start in the neighbourhood of your choosing.
COMPARE
With our search panel it is now easier than ever to refine your criteria.
CONTACT
You have found the perfect place, contact your future roommates in just a few clicks.
DISCOVER
You will meet people & have great experiences that will change your life!
Most searched cities
Look for a room, a roommate or an apartment in these cities
Other most searched cities
All rights reserved © 2015-2018